Aloha e ko Niuolahiki,
Here are two great videos from 2012 and 2013 covering this special time of the year in Hilo in regards to Mele Manaka and ʻōlelo Hawaiʻi!
For our students abroad, watch the live online broadcast and look for "Niuolahiki" in the KFVE chat room. E kolekole (talk story) kākou!
And for those in the talented and fun Merrie Haiku group on Facebook, get ready to express your haiku in ʻōlelo Hawaiʻi and ʻōlelo paʻiʻai!
Hoʻomākaukau (5)
Nā hoa haku haiku (7)
All set? He, ua! (5)
Uihā!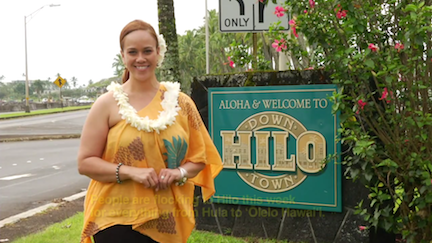 Click image to watch.
Note: This notification is being sent to all Niuolahiki account holders.