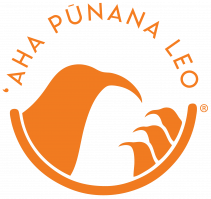 Log in to Niuolahiki Online Learning
Skip to create new account
Is this your first time here?
ATTENTION: 
ALL NEW INCOMING ʻOHANA PŪNANA LEO: Please DO NOT create a Niuolahiki account. A Niuolahiki account will be created for you in the coming weeks. Please be on the lookout for an email from niuolahiki@ahapunanaleo.org. Check your spam folder if you do not receive an email in your inbox in the coming weeks.
ALL NEW NIUOLAHIKI STUDENTS: To enroll, see the "Course Offering Enrollment Links" below after creating your free user profile.
Aloha!
Welcome to Niuolahiki Online Learning!
To create a free user profile, click on the "Create new account" button below and follow the registration instructions. 
Once you submit your information, check your inbox for a confirmation email from Niuolahiki. It may take up to a minute to receive the email.
Click on the link provided in the email.

Click "Continue" on the Niuolahiki "Thank You" page.

You will now be logged in to your Niuolahiki dashboard.

Choose a course from the "Enroll Here!" block in the right-hand column of your dashboard, click on the class link and make payment via PayPal.
If you already have a user profile, click on the link of a course to enroll:
Mahalo,
Ke Kime Niuolahiki
niuolahiki@ahapunanaleo.org