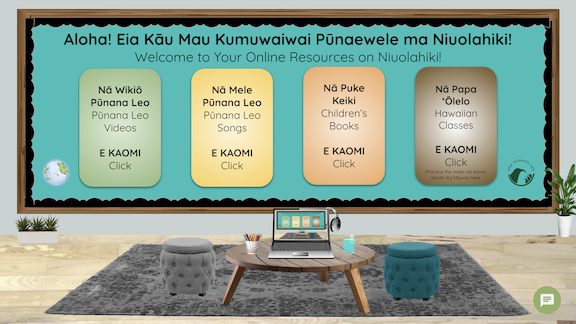 For the first time ever, our classic Pūnana Leo videos and songs are being made available online to the kaialulu (community). Use these resources to engage with your keiki to assist in normalizing Hawaiian within the ʻohana. By consistently engaging your keiki with these resources on a daily basis, you and your ʻohana will be helping us to fulfill our vision of E ola ka ʻōlelo Hawaiʻi–The Hawaiian language shall live!
You can subscribe via a non-recurring payment of $60 for six (6) months or $110 for one (1) year.
Mahalo nui for your support of our Pūnana Leo preschools.

Cost: $60 /6 months or $110 /year